Looking For Things To Do In The Poconos? Come To The
Paintball Asylum This Weekend!
After a long week of hard work, you're probably wondering what to do with your free time this weekend. And when that happens, two situations commonly arise: you have too many or too few ideas. Well, that problem is solved because with The Paintball Asylum you won't have to worry any longer about looking for things to do in the Poconos this weekend. We've got you covered!
Suit up for an unforgettable day of excitement and adrenaline filled action with the stunning Poconos as your backdrop. Gather your friends and prepare for battle at the ultimate paintball venue, equipped with the latest generation of hardware and the largest selection of fields and gamestyles. Two things are for certain: you won't want to leave and you'll never wonder what to do over the weekend again.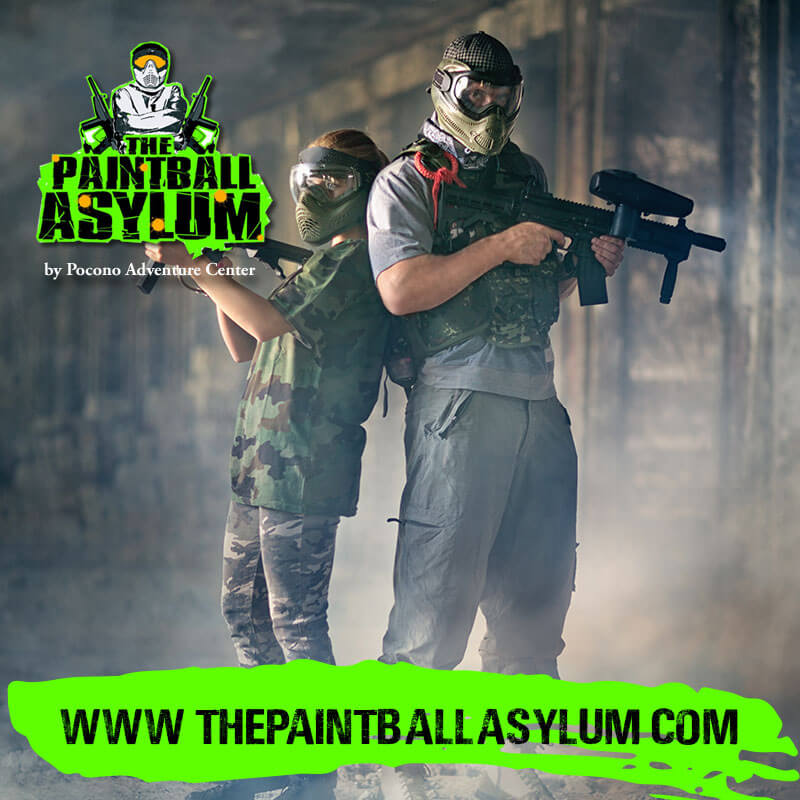 Book Your For This Weekend And Join
The Action!
Super Value Combination Package
For The Win!
If a full day of paintball is not what you're looking for when browsing for things to do in the Poconos this weekend, then maybe our super value combination package is what you need. Take a look at what's included:
Admission to the 30 Acre Paintball Asylum
Paintball Gun Rental
Goggles Rental
Pack and Pods Rental
Camouflage jumpsuit Rental
500 paintballs!
Professional Referees
Unlimited compressed air
Canoe, Kayak, or Raft Rental
Paddles Rental
Life Jackets
Orientation
Shuttles to/from the river from Delaware Water Gap base
Free parking!
The #1 Adventure Complex In The Poconos Is Waiting
For You
At The Paintball Asylum we're proud to offer the single most complete adventure complex in the Pocono Mountains area. We've got everything from high octane casual and competitive paintball, rafting and canoeing, skiing and snowboarding during the winter season as well as fishing at Angler's Cove. Searching for things to do in the Poconos this weekend? Wonder no more! The Paintball Asylum is here to save the day.
With one of the largest grounds in the business, sought after by both professionals and amateurs, we're proud to say that we're the go to option for anyone wanting to have a blast with their friends or beat out their opponents in a competitive game. Safety and quality are two of our main standards. We'll provide you with the best gear, pro tips and safety instructors to ensure an unforgettable day.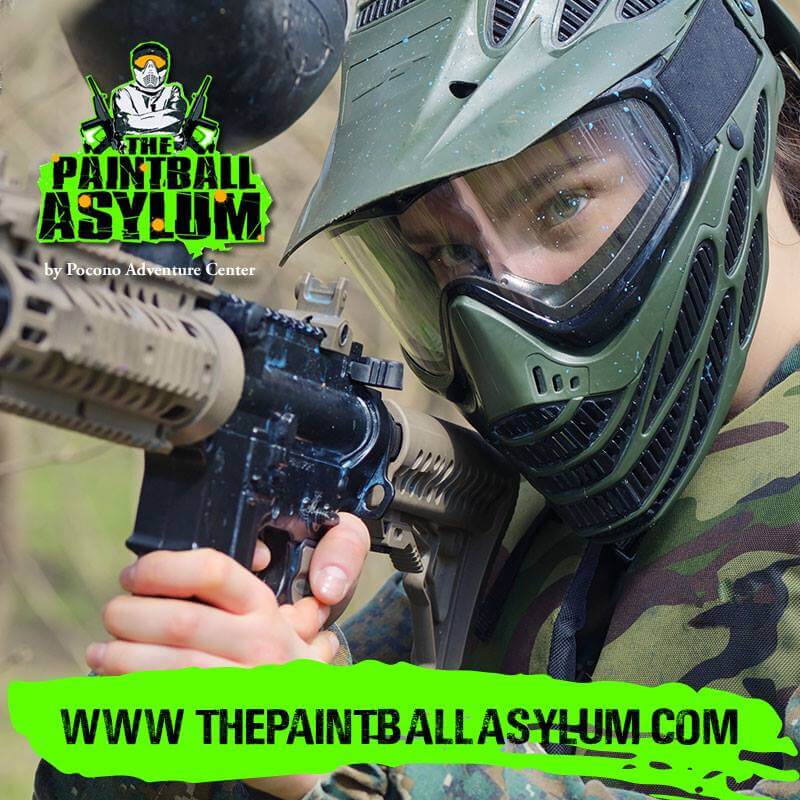 Gather your friends and prepare for a one way ticket to a unique paintball
weekend in the Poconos