Is Gellyball safe for kids? You bet it is! Our Gelbaster markers provide the same experience as paintball with low impact gellyballs to ensure the safety of everyone involved. Your party will traverse several different fields and game types for two full hours of action!
Perfect for:
Kids under 10 birthday parties
Kids day out
Family gatherings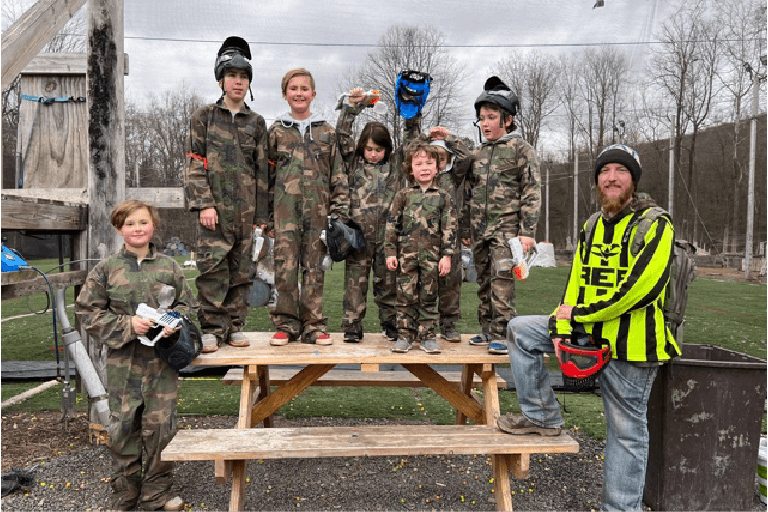 Paintballers Today. Team Players Tomorrow
There's a lot more to paintball than a fun day out. Build up your kids'
confidence and give them a fun training along the way!
Here's What Kids Paintball Has To Offer: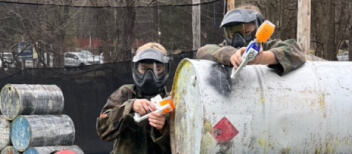 It's a great workout

It teaches kids how
to strategize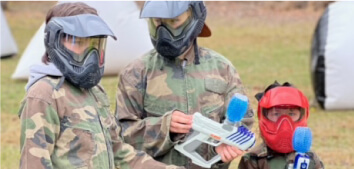 It requires teamwork,
leadership, and communication

It teaches them to work
towards a goal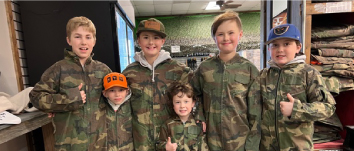 It's an action-packed
stress-relief activity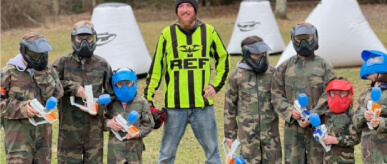 It teaches them to respect their opponents and practice healthy competition
KIDS PAINTBALL PACKAGES INCLUDE
ON SITE
$299

Up to 10 players
Private Party
Paintball Masks
Unlimited Ammo
Gel Blaster Marker
per player

Private Ref
2 HR session
Private Picnic Area
Any additional players
is $25.00 per player
Jumpsuit available & Chest Protector
available to rent as extra if needed
OFF SITE
$399

Up to 10 players
Private Party
Paintball Masks
Inflatable Bunkers
Unlimited Ammo
Gel Blaster Marker
per player
Private Ref

2 HR session
Additional Hour
$100.00 (3 HRS MAX)
Any additional players
is $25.00 per player
Up to 15 miles free
$2.00/mile after
15 miles