Speedball is a Paintball variant that involves inflatable bunkers in a grass or turf field. The bunkers are placed in different configurations to challenge the players, requiring team communication, speed, and agile movements. Speedball is a sport played in teams of three, five, seven, or ten. The points system depends on whether you're playing the NPPL's opposing flag format or the Race2 format.
A Speedball Field is set up on a flat surface with inflatable bunkers equally aligned for both teams. This ensures players' safety and fair conditions for the teams involved. Recreational fields are usually smaller than professional speedball tournament fields. However, the smaller the area, the more agility, and speed you'll need to succeed!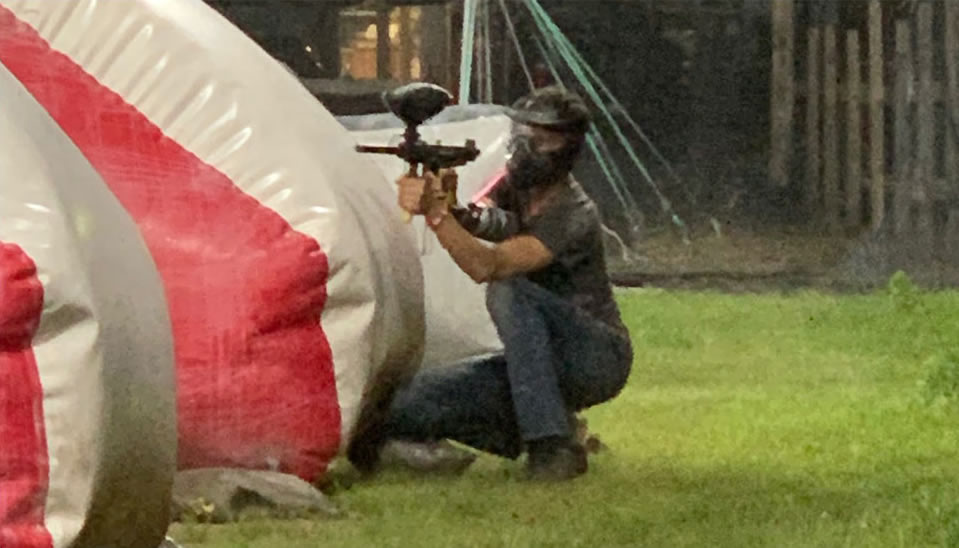 HOW TO PLAY SPEEDBALL: A BEGINNERS GUIDE
If you are addicted to paintball but crave more excitement, we've got something new for you. Try speedball! Never played before? No need to worry… We're here to help! We've come up with The Paintball Asylum's beginners guide on how to play speedball. You'll learn in a heartbeat!
GO TO THE
BREAK AREA
Here you'll meet with your team
and decide which bunker each
player will go to.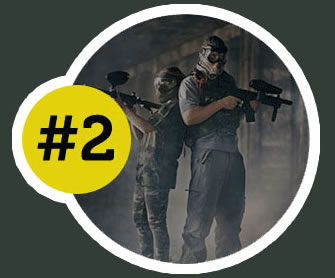 WAIT FOR THE
GO SIGNAL
The referee will countdown from
ten to one and scream GO! Talk
about an adrenaline rush!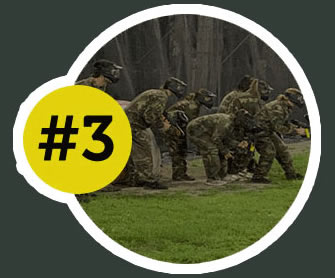 RUN AS FAST AS YOU CAN
TO YOUR
ASSIGNED BUNKER
At this time, every player will be
running for cover. Be aware that
you can start shooting, as other
players will likely do that too.
Pro tip:
Speedball is hard. So, as a wise person once said,
if at first, you don't succeed, try, try again.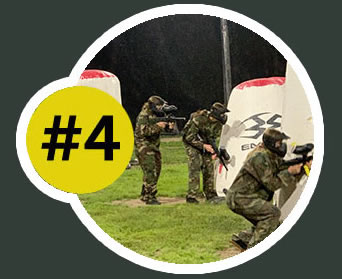 STAY BEHIND THE
BUNKER WHEN SHOOTING
Use the bunker to cover yourself
while shooting. They're flexible an
inflatable, use that in your favor!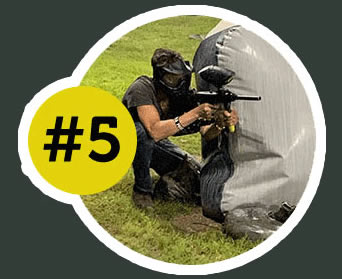 MOVE AROUND
You might only have 3 seconds to
get from bunker to bunker. Move
around and keep low to get a
better view of the field and your
opponents. That's a great cardio
session!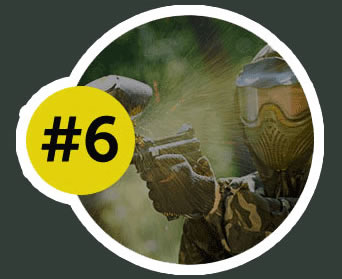 PLACE YOUR GUN IN
THE AIR AND SCREAM
"I'VE BEEN HIT!"
Sometimes, if you're hit but feel
nothing, the referee will give
you a paint check, and he'll
either keep you in or call
you out.
Pro tip:
Make sure your loader is secured so
it won't come off.

Warnings
Wear your mask at all times, especially while shooting.
Be prepared to take some hits as speedball is often played in a relatively small field.
Stay alert! Be aware of your surroundings before making a move.
GET AN ADRENALINE BOOST:
JOIN THE SPEEDBALL FUN IN THE POCONOS
Hours of Operation
Monday through Friday
Proshop: 10:00am – 5:00pm
Saturday and Sunday
Proshop: 10:00am – 6:00pm
Contact Information
The Paintball Asylum, LLC
Phone: 570-629-3852
Email: info@thepaintballasylum.com
145 Camelback Road
Tannersville, Pa 18372