PAINTBALL RESERVATIONS
Paintball reservations are highly recommended and a necessity if you want to be guaranteed play. We do our best to accommodate last minute add-ons or walk-ons but cannot guarantee play or equipment unless you have reservations.
We recommend making paintball reservations as week or two prior to your trip date, earlier if possible. We will however accept paintball reservations up until the day of… as long as there is still availability.
What you need to know: Choose the date, how many friends and what time you would like to play!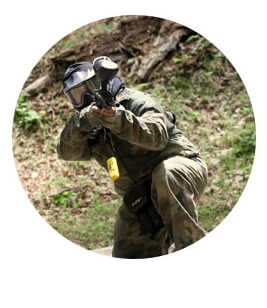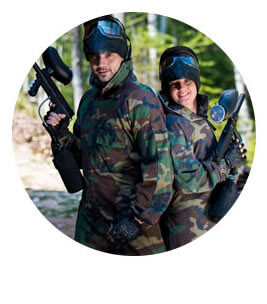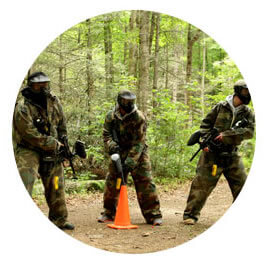 Hours
Monday through Friday
Proshop 10:00-5:00pm
Game Times: 9:00-12:00, 11:00-2:00, 1:00-4:00, 3:00-6:00
Saturday and Sunday
Proshop 10:00-6:00pm
Game Times: 9:00-12:00, 11:00-2:00, 1:00-4:00, 3:00-6:00
Sessions are 3 hours long. Please plan to arrive 30 minutes before session time, arriving late cuts into your play time.
Payment/Deposit:
A deposit of $10 a person is required at time of booking to confirm reservation or you can pay in full. This deposit amount will be deducted on game day.
Cancellations:
Things happen, we understand! Cancellations made 48 hours prior to game day will receive a full refund or reschedule. If you cancel within the 48 hours prior to game day we will be happy to reschedule your group, no refund will be issued. If your group doesn't show up on game day you will be charged an additional $100.00 no show fee.