The Paintball Asylum: The Top Choice For Kids Activities In The Poconos
Trust us, we know how hard it can be to keep your kids entertained, especially during a long break from school. To help make life easier for parents and give kids an unforgettable experience, we have added Paintball For Kids to our already extensive repertoire in conjunction with our friends at Gotcha, producers of the ultra safe, kid-friendly marker that guarantees safety and security thanks to its low impact!
Kids as young as six years old will have a blast with one of the most exciting and challenging activities available for them in the Poconos. With a minimum group size of six children each, planning a fun filled day has never been this easy! Prior to your starting time, our instructors will explain everything from the rules of the game to strategy and safety measures. Children are supervised for the entirety of their stay with us.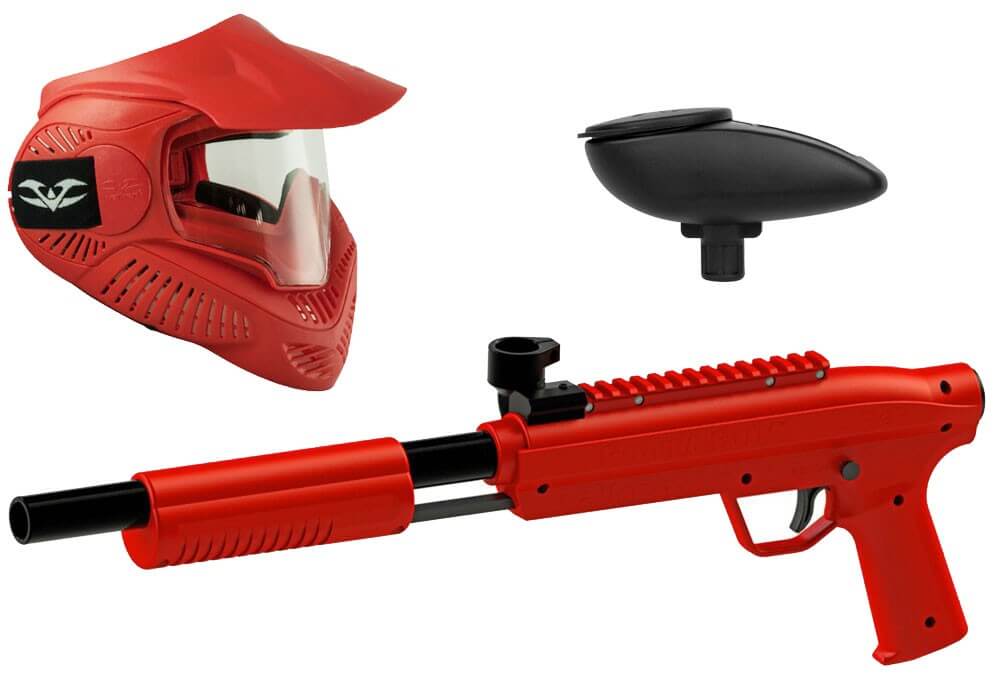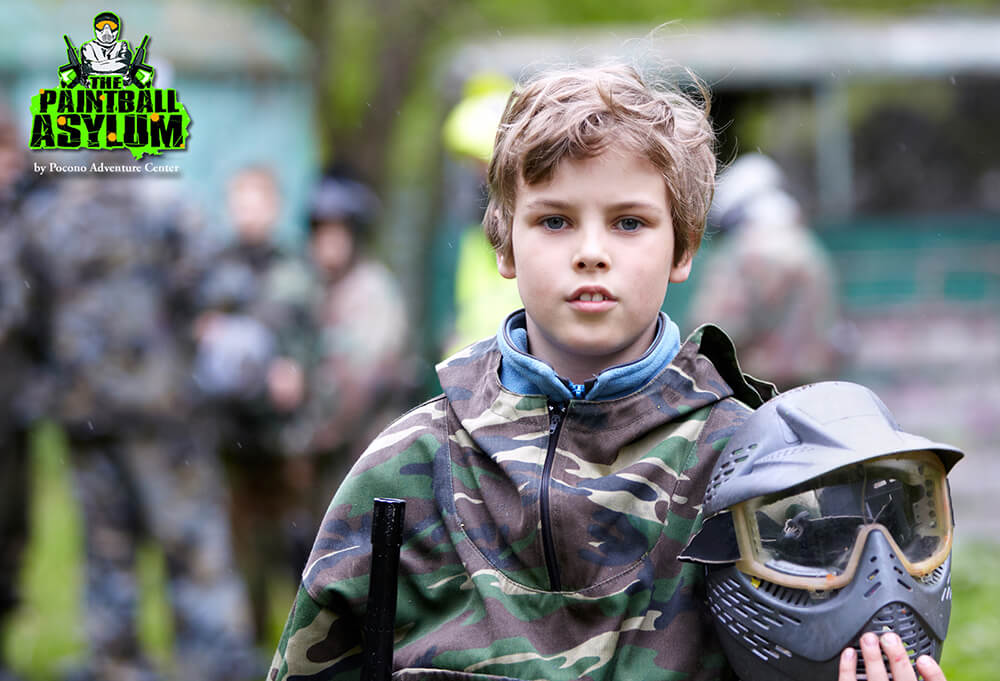 Safety First! Our Gotcha Markers Guarantee Low Impact Shots
Of course, the thing we get asked the most is "Is this safe for kids?". Our paintball for kids program is made possible by our partnership with the makers of Gotcha Markers, designed for an ultra-safe paintball experience for kids as young as 6 years old. These markers shoot low impact paintballs, are super easy to handle and guarantee a completely worry-free experience for both you and your kids.
What Our Paintball For Kids Pack Includes
Gotchas paintball marker pack and pods
Goggles
Camo jumpsuit
Chest protector
500 paintballs
Package Price: $49.95 per person (Reservations are required)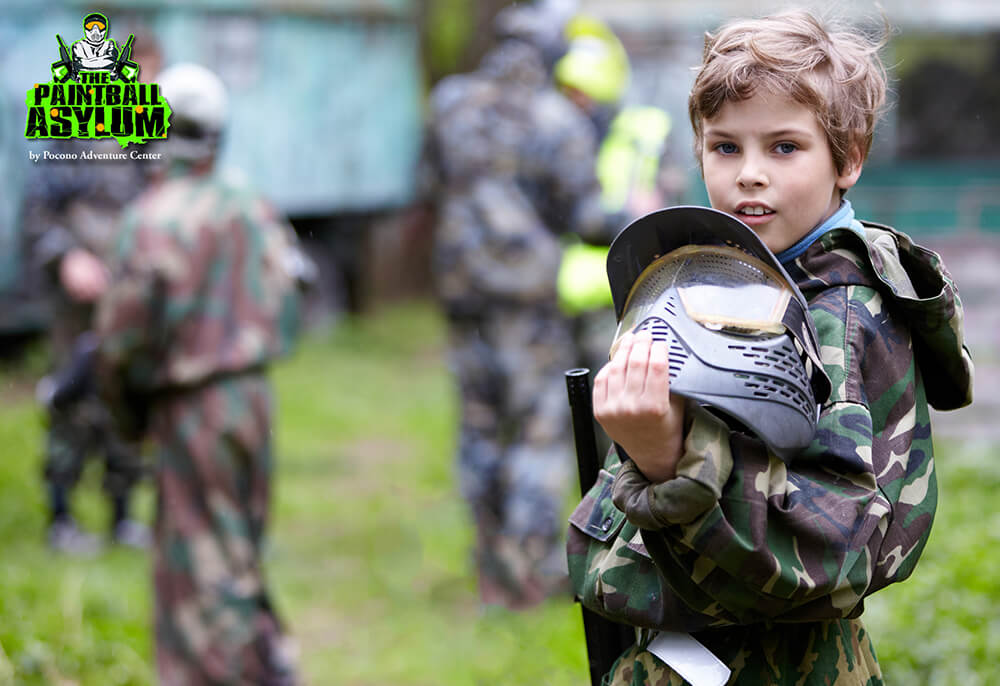 Fun Activities for Kids in the Poconos? Done!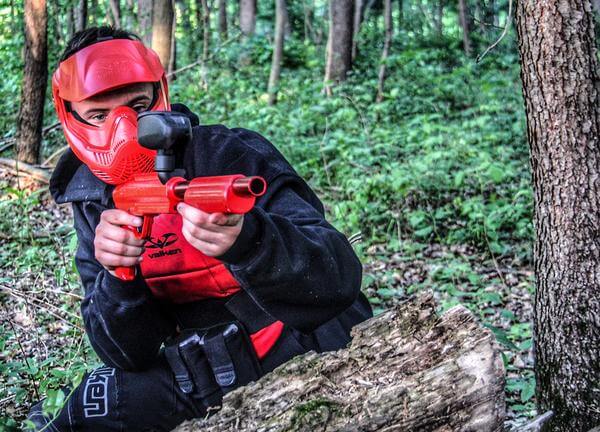 Stop worrying about unique ways to entertain your children during those long winter and summer breaks from school. Our Paintball For Kids packages are just what you need to take a blah day and turn it into high octane fun for the whole family. So, grab your kids and their friends and head on down for an experience they won't soon forget.
At Paintball Asylum, safety is our priority. Our dedicated staff of professionals will guide you every step of the way. Get the kids in the car and head on over for extreme fun. Visit our pro shop to check out all the gear we have to offer at the most competitive prices. Remember, we require a minimum of six children for each team, and everyone MUST use a low impact Gotcha marker.
Moms and Dads Welcome
Have you ever tried paintball? If not, this exciting sport is just what you need to get the adrenaline pumping. The Paintball Asylum offers packages for both competitive and casual players, with all the experience and knowledge of our expert staff and instructors who always put safety before anything else.
Looking for a full day of activities with the beautiful backdrop of the Poconos? Check out our Battles and Paddles package, including paintball and rafting, canoeing or kayaking. Bachelor Parties, corporate events, birthdays, kids parties and any other celebration you can think of is a perfect opportunity to have a blast playing paintball. Contact us!