Leaders Of The Paintball Revolution In The Poconos
There's something brewing in the Pocono area. Yeap. Definitely. People typically come to sightsee and enjoy the stunning backdrop of the Pocono Mountains. They plan a trip to get a full weekend of relaxation and much-needed time away from their daily routines. But that's changing now. There's a revolution lead by high-octane thrill seekers that want to experience a rush of adrenaline. And we, at The Paintball Asylum, are proud to answer their call for extreme fun.
We are the leading paintball arena not only in the Poconos, but in all of Pennsylvania. We're not only equipped with the latest and safest gear on the market, but we have acres of terrain consisting of 8 unique fields, each of them boasting different challenges suited for intense strategy thinking. Contact us right now and book your perfect day of paintball!
Not Just For Pros, The Paintball Asylum Is Also For Kids And Large Groups
Pros love The Paintball Asylum for our professional instructors, refs and competitive fields. They love our tournaments and our knowledgeable staff. But we've built a safe haven for amateurs and first-timers as well! Large groups coming for birthday parties, bachelor parties, business and corporate team building events can also choose from our special packages designed to save you some money and get the most out of your experience with us.
Join the revolution of paintballing in PA and schedule your once-in-a-lifetime day right now. Surprise your best friends with a high-octane day of paintball in celebration of your birthday, anniversary, bachelor party or graduation. Plan an unforgettable day with your kids with our Paintball For Kids package. With us, safety always comes first, which is why we are equipped with special Gotcha markers designed for low impact.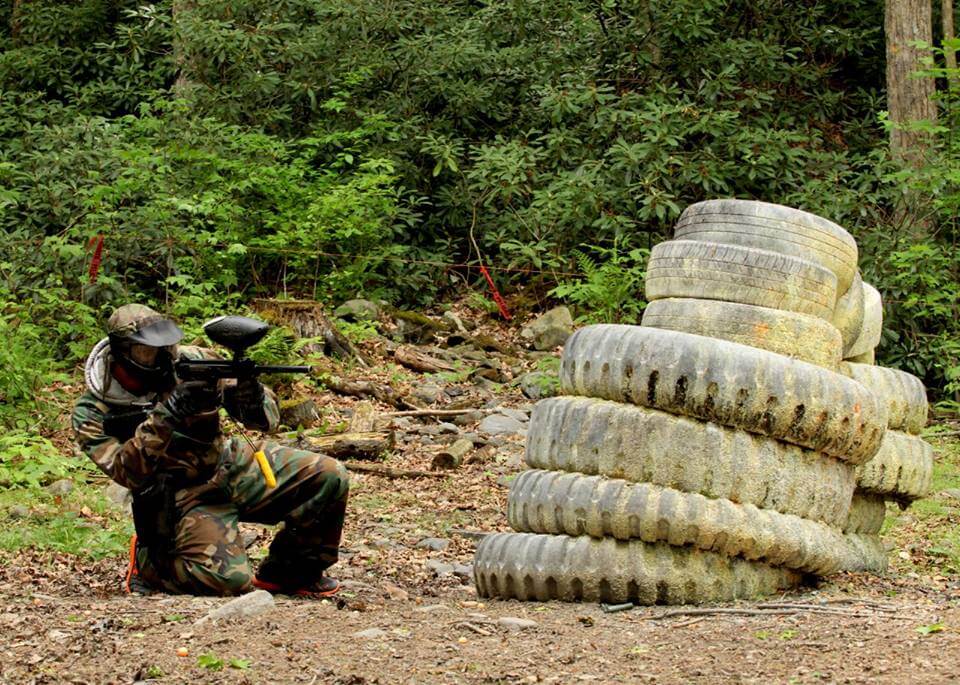 8 Unique Fields For Every Style
Check out our variety of fields and
learn more here
about each of their individual levels of play. From highly competitive, tournament fields to strategic and full-throttle alternatives.
Whichever field you choose, our expert team will walk you and your group through the basics, as well as give you a quick tutorial on how to correctly and safely play this wonderful game. The Paintball Asylum is fully equipped with the latest, most professional gear on the market. Our skilled refs will make sure you experience the best paintball has to offer and stay safe while doing so.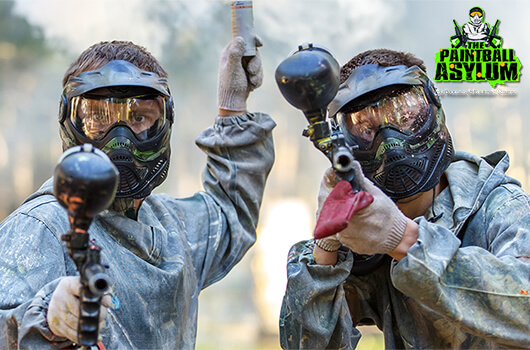 Battles & Paddles: The Ultimate Adventure
If you're looking for an even more adventurous way to spend your day, try our Battles & Paddles package. This option includes not only paintball, but also kayaking, rafting, or canoeing. This is the perfect choice for people looking for an adrenaline rush on land and water.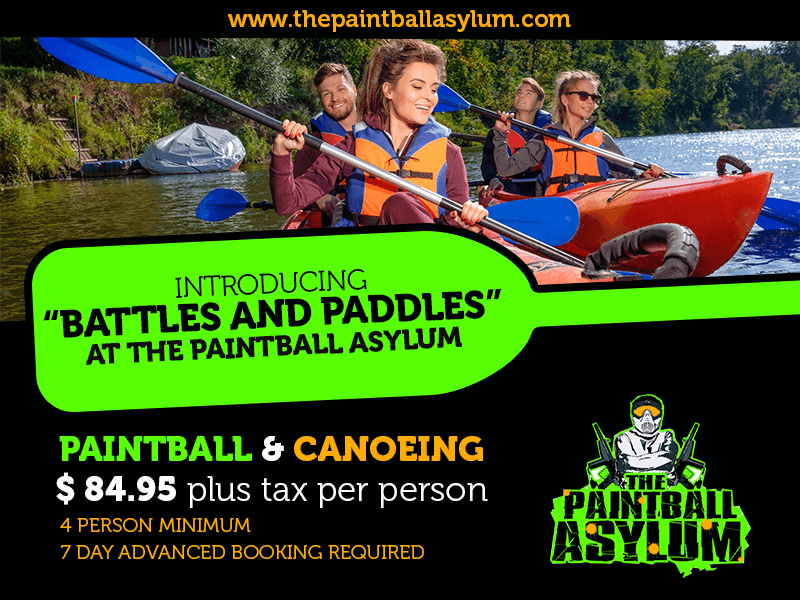 Make A Reservation Right Now And Join

The Paintball Revolution!
Now that you know what The Paintball Asylum is all about, take advantage of this unique opportunity to experience the Poconos in a whole new light and get addicted to the most exciting sport on the planet. What are you waiting for? Use our interactive calendar to schedule your reservation right now!