Introduction
to Speedball
Speedball is one of the three distinct game variants in the sport of paintball, woodsball and scenario paintball. It is a general term for a game in which the playing field is composed of inflatable bunkers, of the same location and number on each side of the field, that provide an equal playing field for each team competing.
Here at The Paintball Asylum we want to educate you on learning Speedball, and with that we are offering a 3-hour class that will introduce, educate, and get you playing speedball!
Class Maximum Size: 12 Players
We will provide hands on training, explanation of equipment, field strategy, drills, tournament talk, and much more!
What is provided:
2017 Empire Mini GS paintball Marker
Electronic Hopper
Compressed Air Tank
Mask
Pod Pack
Case of Paint
What is needed from you:
Positive attitude
Sneakers, or cleats (no metal cleat allowed)
Clothes you don't mind getting dirty
Parent of Guardian signature if under 18
We also have full Paintball Pro Shop on site if you would like to purchase anything you may need!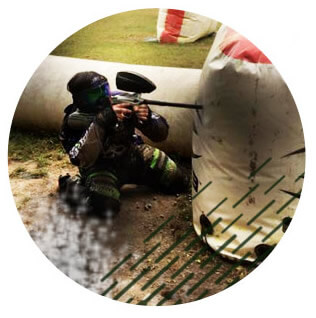 June 25 2017
Price: $79.95 per person
Also, players will receive a $50.00 store credit voucher at the end of the day!
Markers used that day will be available for purchase at a discounted price!
Cost of Setup
| | |
| --- | --- |
| Marker (Paintball gun) | $299.99 |
| Electronic Hopper | $79.99 |
| Compressed Air Tank | $149.99 |
| Total | $529.97 |
On Event Day: $399.99