KIDS PAINTBALL PACKAGES:
SAFE AND FUN!
Paintball is no longer reserved for the old ones, youngsters can also join the fun at the premier paintball field in Tannersville! Our Gotcha paintball marker is designed for low impact and can shoot up to 100 feet. Whether you're celebrating a birthday party, school trip or kids day out, fun for all is guaranteed! For this package, a minimum group size is 10 players is required and the entire group must use low impact gun.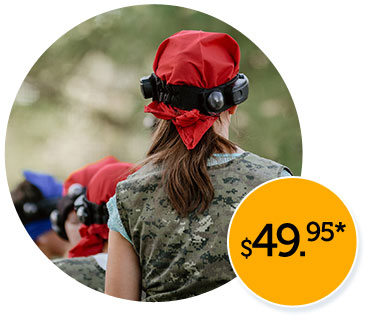 This ultimate paintball experience includes:
Gotchas paintball marker pack and pods
Goggles
Camo jumpsuit
Chest protector
500 paintballs
(*) Per person (reservations are required)
Have less than 10 young warriors in your team?
Don't worry, for groups from 4 to 9 players we have come up with a special group package. Check out its specifications below:
Young Guns Package
48 hour advance reservation is required
Group minimum of 4 players
Package includes: Low impact gun, goggles, pod pack, camo fatigue and chest protector per player
250 paintball per player
private ref (a $100 value)
Free parking
Use of Picnic area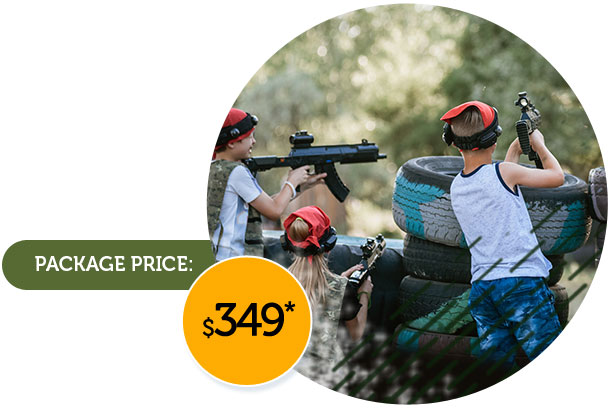 Imagine your kids' faces when you tell them they're going to elevate their adrenaline levels at Paintball Asylum…They're going to love you for that! So, how many players do you have in your team? Choose the package that best meets your group needs!